Trying to find a qualified telephone installer or telephone repairman?
You've come to the right place! We offer a directory of telephone technicians and installers for the entire United States.
To locate a telephone installer in your area, key your zip code into the form above. Our listings provide the name, phone number, website and listing of the manufacturers and services the installer offers.
Telephone-Installers.com is division of Sundance Communications Inc. Our goal is to help businesses easily find telephone service and installation professionals in their locale and allow telephone installers a means to advertise their services and enhance their exposure to businesses on the web.
NOTE TO TELEPHONE INSTALLERS: If you are a telephone installer looking to grow your business, we offer Premium Ad plans that will put your listing where customers are looking for you. Click here for more information.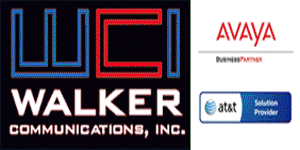 Telephone Installers, Telephone Programmers, Telephone Service Providers, System Installation, Phone System and Equipment Sales Directory. We have been supporting telephone and communications companies for years by connecting customers needing expertise with companies that support and sell products.
Telephone & Communications Companies search will bring in business for your company this is a special signup deal! Be the first to sign up in your area and take advantage of the millions of page views and support requests we receive.
Signup for our email list on Sundance Click Here to join!